Primary
The primary school years are an important phase of your child's education. During these formative years, KRTC aims to develop every child's self-confidence and the keenness to learn.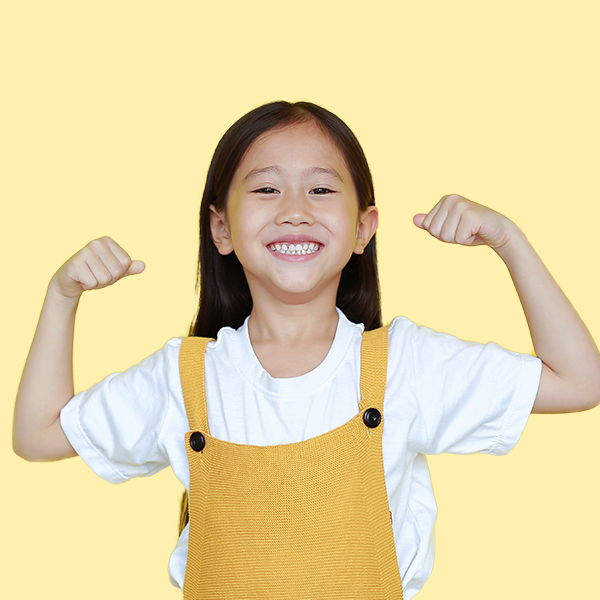 Our experienced and trained teachers armed with years of teaching experiences will help to discover your child's talents and potentials. Our teachers are adopting a more creative and fun teaching strategies in the customized curriculum to make the lessons more interactive.
The subject disciplines that we offered at KRTC comprise of languages, mathematics and science are customized to the students' learning and progression which will give each of them a good grounding in different fields of study, preparing them for Primary Leaving School Examinations (PSLE).
Comprehension
Composition
Grammar and Vocabulary
Comprehension
Composition
Higher Chinese
Teacher Carol is very friendly and approachable and I find her class very interesting. I learn a lot of things from her when she conducts her lessons. I also feel that I have improved in my studies. She makes sure that the class understands her lessons well. She is patient and I find her simply amazing.
– Xia Jiangnan (P6 English)
A big "Thank You" to Teacher Mark Tan for teaching me Pure Chemistry with such devotion! Teacher Mark has helped me to improve my grades from a C5 to an A2. Through his patient guidance and dedication, I have improved my Pure Chemistry grade tremendously. He is also a very approachable and friendly tutor. He makes an effort to find a new and an engaging way to motivate me. He breaks down the concept into simple form so that I can understand it better. At the same time, he tries his best to clear any doubts or uncertainties that I have. Thank you Teacher Mark!
– Kevyn Ko (S4 Pure Chemistry)