The Primary School Leaving Examination (PSLE) is compulsory for all students to take by the end of their sixth year in primary school. PSLE may be used to measure how far the students have progressed in their learning journey during primary school days. The test assesses students' attainment of the learning outcomes from different subjects – English, Mathematics, Science and Mother Tongue.
PSLE could be very stressful for students as their results are currently used to sort them into secondary schools and different academic streams. But as parents, you can help your child go through PSLE with less stress through proper preparation. The following are some ways to prepare your child for PSLE.
1. Plan a study timetable
Timetabling is very important for children. With pre-planned timetable, children tend to be more discipline to study within the time stated on the timetable. 1-2 hours of revision on their own will make a huge improvement on their study. Plan this timetable together with your child as they will follow the timetable more willingly with their choice of time.
Most children will feel stressful when it comes to studying. With the pressure of upcoming exam, the stress level will increase. Let your child to take a break. Bring them to a nearby park for a short walk. Walking as a form of exercise allows the brain to rest. It will help boost blood flow to the brain. This allows the child to be more alert. It also reduces stress and anxiety and helps the child to focus on important tasks.
3. Take care of their health
It is your task as parents to ensure your child remains healthy every day, especially during the exam period. Make sure your child eats well. A well-balanced, nutritious diet is especially important during exam period. Remind your child to drink a lot of water. Water is important to keep your child active and engaged as dehydration can cause loss of concentration. Make sure your child sleeps 8-11 hours a day. Having a good night sleep will improve your child's mood, concentration, and overall productivity to manage stress levels.
4. Encourage group studies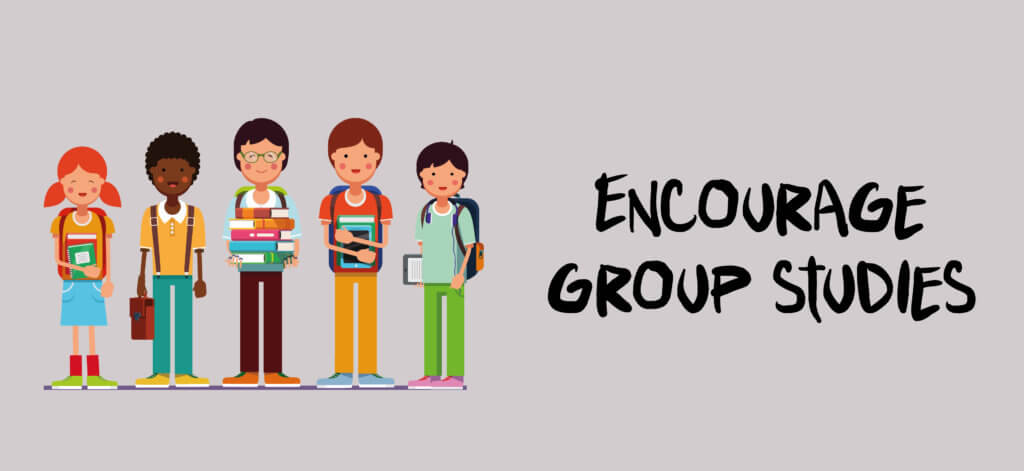 Encourage your child to form a study group with his/her classmates. Doing revision together with friends is definitely more fun than doing it alone especially during a stressful exam period. With friends, revising might become less dull and dreary. Provide them snacks and drinks to make revision less stressful.
5. Enroll them for extra courses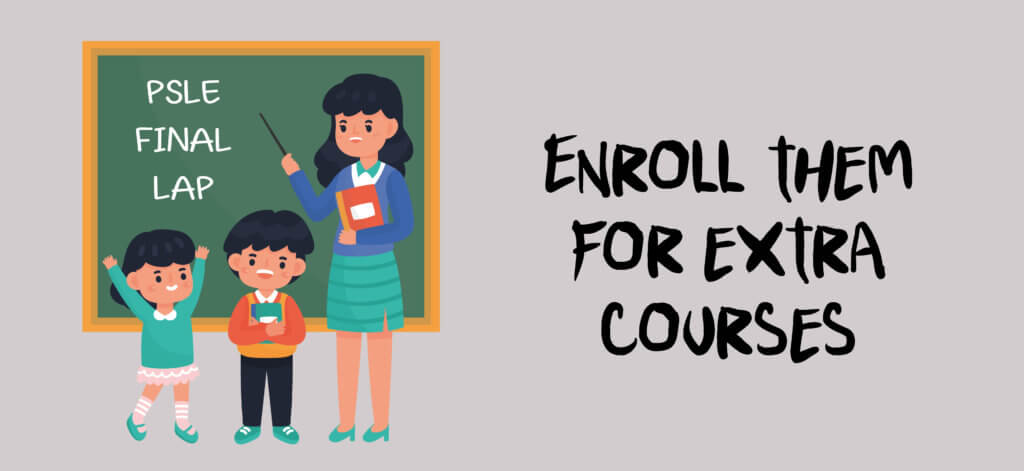 If your child is currently not enrolled in any tuition class, you may want to consider enrolling them for tuition classes to prepare for the exam. What the tutor teaches in a tuition classes are basically the same as school. It covers more detailed explanation and the child is given more practices for each topic. Children tend to ask more questions during tuition classes as they feel more relax and casual. If your child is currently attending tuition classes, you can also consider enrolling them for extra PSLE courses. PSLE courses are mainly to prepare children for PSLE subjects and topics. However, this again depends on your child's need. Some children need tuition to improve their grades, some choose to study on their own. There are some PSLE final lap courses offered by KRTC which are especially designed for PSLE students to SCORE! Click here for more info.
We would love to have you at our classes.
If you are interested in any of our classes or simply want to find out more, contact us at (65) 6544 0440 or email us at sales@krtc.com.sg today!
Our representatives will share with you about the latest classes happening in the KRTC branches near you.